Goossens top quality philosophy
Drawing on several decades of experience, Master-Confectioner Goossens has become a household name in the Belgian chocolate industry. Our range of fine, handmade chocolates, which has been improved continually over the years, is of superior quality.
To Goossens and his team, making chocolates is much more than a profession, it's a lifelong passion!
We develop our craftsmanship-level skills in the confectioner's workshop; only the finest chocolate and natural ingredients go into our products. These fresh, top-quality ingredients are cherry-picked for each product. Each item is then packed in the most suitable wrapper, to lock in that freshness. 'Freshness' – that is our guarantee to the customer.
The secrecy of our quality revealed.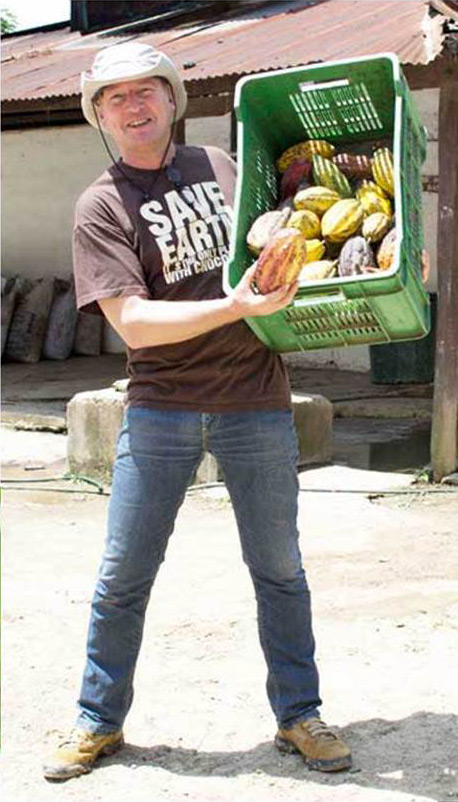 We cannot give you all the secret recipes of our rewarded chocolates, although we will reveal some of the essential parts of the mystery.
As there is a huge differe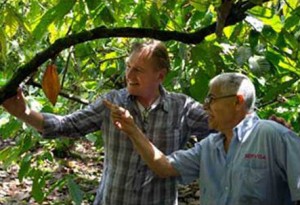 nce between apples, so there is a huge difference in taste between different cocoa fruits.
To assure top-quality Erik Goossens personally visits the cocoa growers around the world. This resulted in a selection of the best fruits in the world.
Did you know that more than 95 % of the world 's cocoa harvest is uncontrolled.
Small local farmers are piling up there harvest along the way to be picked up by cooperatives that pass by ones a week.
This mix of beans are often badly fermented (if already fermented) and had often a poor dry process.
Chocolatier Goossens made it his ambition to use only totally controlled cocoa beans. If possible only the famous rare Criollo beans from the purest kind.
Our most precious chocolate is made from "high end" cocoa of "single estates" in Peru (rare Amazon Criollo), Venezuela (Chuao and ocumare), Madagascar (with a unique acidic note) and the famous pale porcelana beans from Java.
Small estates that are controlled by passionate experts that share the same quality philosophy as Goossens.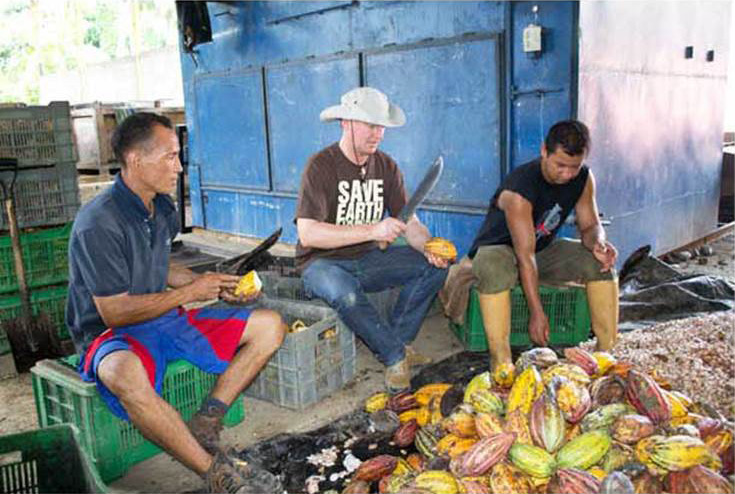 A controlled fermentation process.
The selected cocoa husks are chopped open to get out the about 40 beans.
Later, the fresh beans in its surrounded pulp are carefully wrapped into banana leaves for a 5 to 7 day fermenting process.
During this time consuming process the beans change color and get its full flavours and complex taste.
To stop the fermentation the selected beans are dried in the sun.
Finally the selected beans are roasted and crushed to become the raw ingredient for chocolate.
The cocoa nibs now will be crushes until a soft and smooth paste. The longer this process takes (conching) the better the smoothness of the final chocolate.
To finish the chocolate, we add about 30 % sugar and extra milk powder for milk chocolate.